Creamy Pumpkin Dip
Quick & Easy |
Snacks |
Low Sodium |
Low Fat |
Vegetarian |
WIC Friendly
This dip makes a great appetizer or dessert—it's up to you!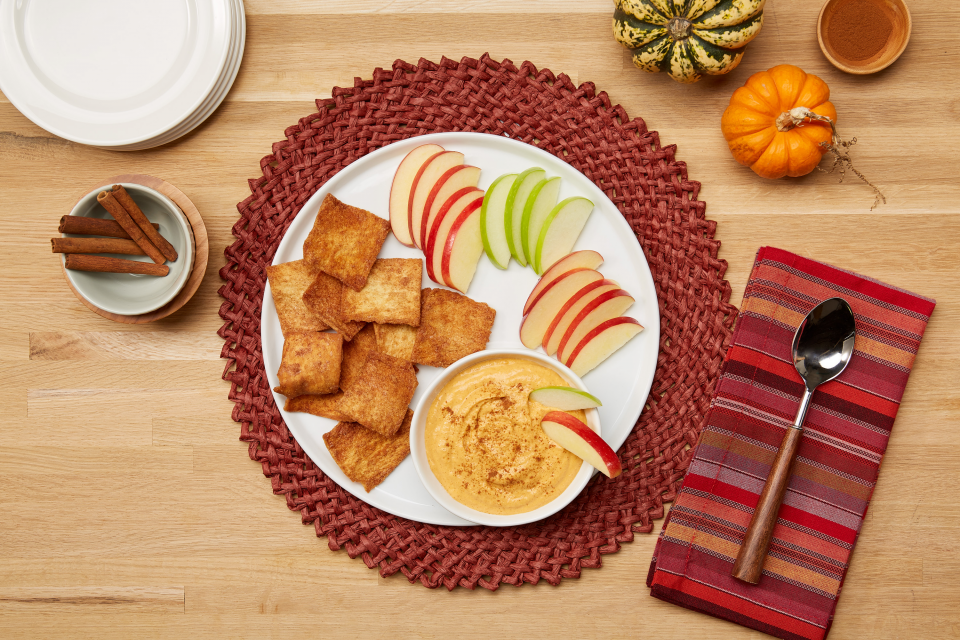 Serving size:
1/4 cup
Prep time:
15 minutes
Total time:
15 minutes
Equipment:

Large bowl

Cutting board

Can opener

Utensils:

Mixing spoon

Knife

Measuring cups and spoons
1 15 ounce can pumpkin puree
1 cup plain or vanilla low-fat yogurt
1 teaspoon cinnamon
1/2 teaspoon nutmeg (optional)
2 cups cut fruit for dipping
Instructions
1. Before you begin wash your hands, surfaces, utensils, and vegetables.
2. In a large bowl, combine pumpkin, yogurt, cinnamon and nutmeg. Stir until smooth.
3. Serve immediately with cut fruit.
Featured
Ingredients


What goes in Creamy Pumpkin Dip?

Apples

Cinnamon

Pumpkin Puree

Nutmeg
Nutritional Information
(Per Serving)
See complete nutrition facts >>
Comments