French Salad Dressing
Dairy-Free |
Gluten-Free |
Quick & Easy |
Low Sodium |
Vegan |
Vegetarian |
Other |
Egg-Free |
Nut-Free
Making your own salad dressing is a great way to reduce sugar and save money. This blend makes a tasty marinade, too.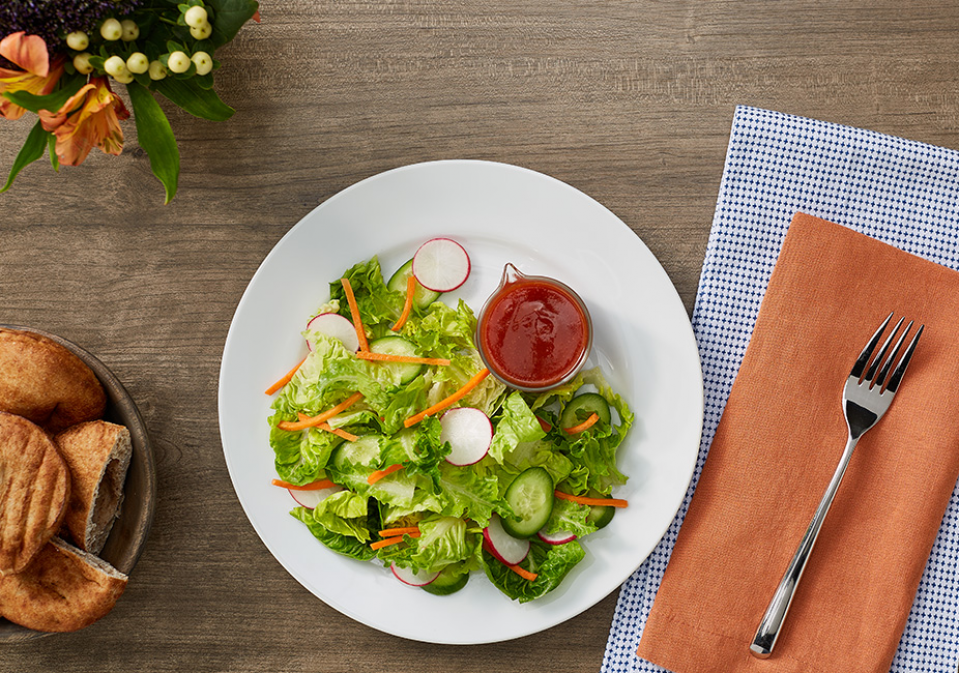 Temperature:
N/A
Serving details:
3 Servings, Yields 6 tablespoons
Serving size:
2 tablespoons
Prep time:
N/A
Cook time:
3 minutes
Total time:
3 minutes
Equipment:

Jar or bottle with lid

Utensils:

Measuring cups and spoons

Whisk or fork
* Cost and availability of recipe ingredients may vary across different regions of Ohio. Cost per serving information should be used as a general guide when considering recipe cost.
2 tablespoons olive oil OR vegetable oil
1/4 cup reduced sugar and sodium ketchup
1 teaspoon honey OR sugar
1 tablespoon white vinegar
1/2 teaspoon paprika
1 tablespoon onion powder
1 tablespoon lemon juice
Instructions
Before you begin, wash your hands, surfaces, and utensils.
Combine all ingredients into a jar or bottle with a tight-fitting lid.
Put on lid and shake well. If ingredients have not mixed thoroughly whisk with fork before serving.
Chill in the fridge for at least 1 hour before serving.
Tips
Store any leftover dressing in an airtight container in the refrigerator for use within 4 days.
Featured
Ingredients


What goes in French Salad Dressing?

Olive Oil

Onion Powder

Paprika

Honey

Lemon Juice
Nutritional Information
(Per Serving)
See complete nutrition facts >>
Comments