Tropical Pineapple Smoothie
Breakfast |
Dairy-Free |
Gluten-Free |
Kid Approved |
Quick & Easy |
Snacks |
Low Sodium |
Low Fat |
No Added Sugars |
Vegan |
Vegetarian |
WIC Friendly |
Egg-Free |
Nut-Free
Pure paradise in a glass – this tropical smoothie is packed with immune-boosting nutrients like vitamin C!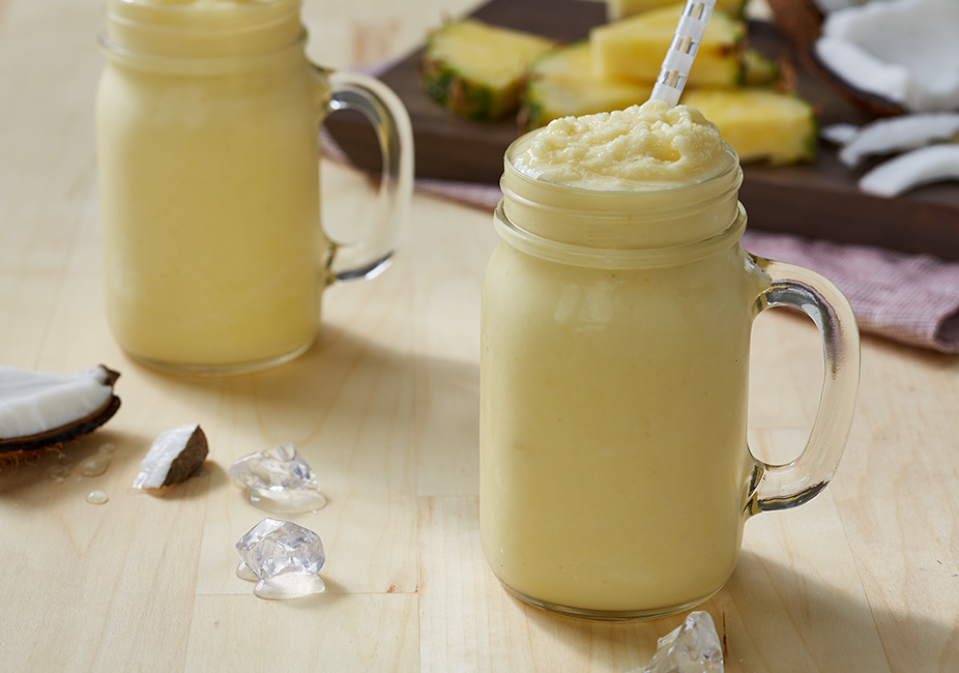 Temperature:
N/A
Serving size:
About 1 cup
Prep time:
10 minutes
Cook time:
N/A
Total time:
10 minutes
Equipment:

Blender

Can opener

Utensils:

Measuring cups and spoons
* Cost and availability of recipe ingredients may vary across different regions of Ohio. Cost per serving information should be used as a general guide when considering recipe cost.
1 20 ounce can crushed pineapple in juice
1/2 cup canned light coconut milk
1 cup ice
Instructions
Before you begin, wash your hands, surfaces, utensils, and tops of cans.
Open canned pineapple, and do not drain. Reserve the juice.
Place pineapple with juice, coconut milk, and ice in blender.
Blend ingredients until smooth.
Tips
You can also make this with frozen pineapple to replace the ice! Or you can open a can of pineapple, put into a freezer bag, and put in a freezer to freeze prior to making!
You can add 1 cup fresh spinach to your smoothie to add a healthy serving of vegetables to your drink!
Featured
Ingredients


What goes in Tropical Pineapple Smoothie?

Pineapple

Coconut Milk
Nutritional Information
(Per Serving)
See complete nutrition facts >>
Comments