Baked Tortilla Chips
Dairy-Free |
Kid Approved |
Snacks |
Vegan |
Vegetarian |
WIC Friendly
These tasty baked chips are healthier than store-bought, and more fun, too! Perfect for salsa, hummus, or your favorite dip.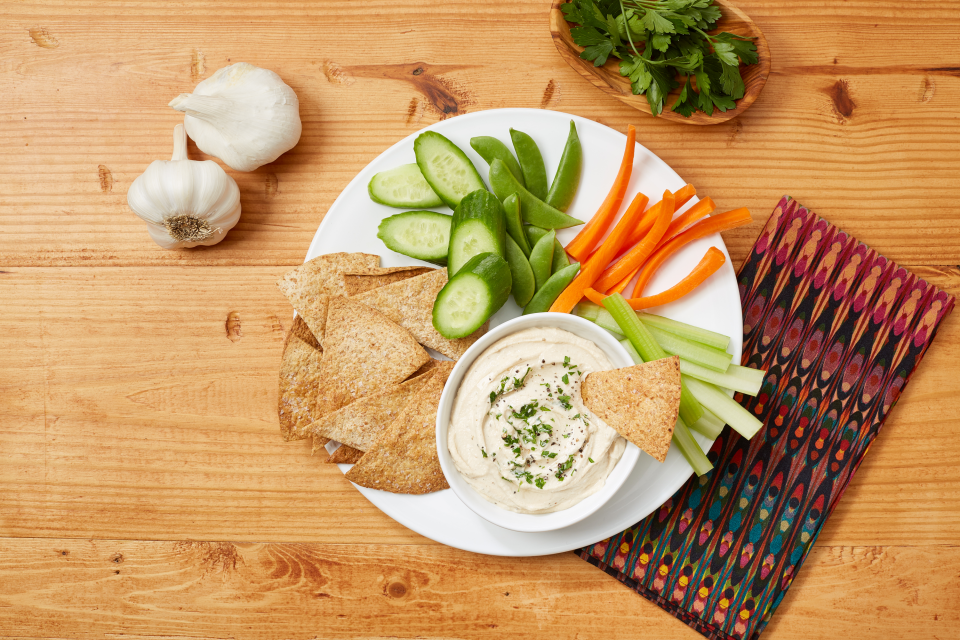 Temperature:
400
Serving size:
8 chips
Prep time:
10 minutes
Cook time:
10 minutes
Total time:
20 minutes
Equipment:

Baking sheet

Cooking spray

Paper towels

Utensils:

Knife
6 8-inch whole wheat tortillas
Non-stick spray
Salt (optional)
Instructions
Before you begin wash your hands, surfaces, and utensils.
Preheat oven or toaster oven to 400°F. If using a conventional oven, place oven rack in the middle position.
Lightly grease the baking sheet with non-stick spray.
Cut tortillas into 8 equal wedges and spread out on baking sheet. Cook tortilla wedges in batches instead of overlapping them to make sure they cook evenly. NOTE: In a conventional oven, only cook one tray at a time. If you cook more than one tray at a time, the tray closest to the heating element in the oven will burn.
Spray tops of tortillas with non-stick spray and lightly salt, if desired.
Bake for 8-12 minutes, until crisp and light brown. Watch closely so the chips don't burn.
Remove from baking sheet and cool completely on paper towels. NOTE: If tortilla chips do not cool completely they will not be crispy.
Tips
Serve alone or with salsa or hummus.
Featured
Ingredients


What goes in Baked Tortilla Chips?

Whole Wheat Tortillas
Nutritional Information
(Per Serving)
See complete nutrition facts >>
Comments